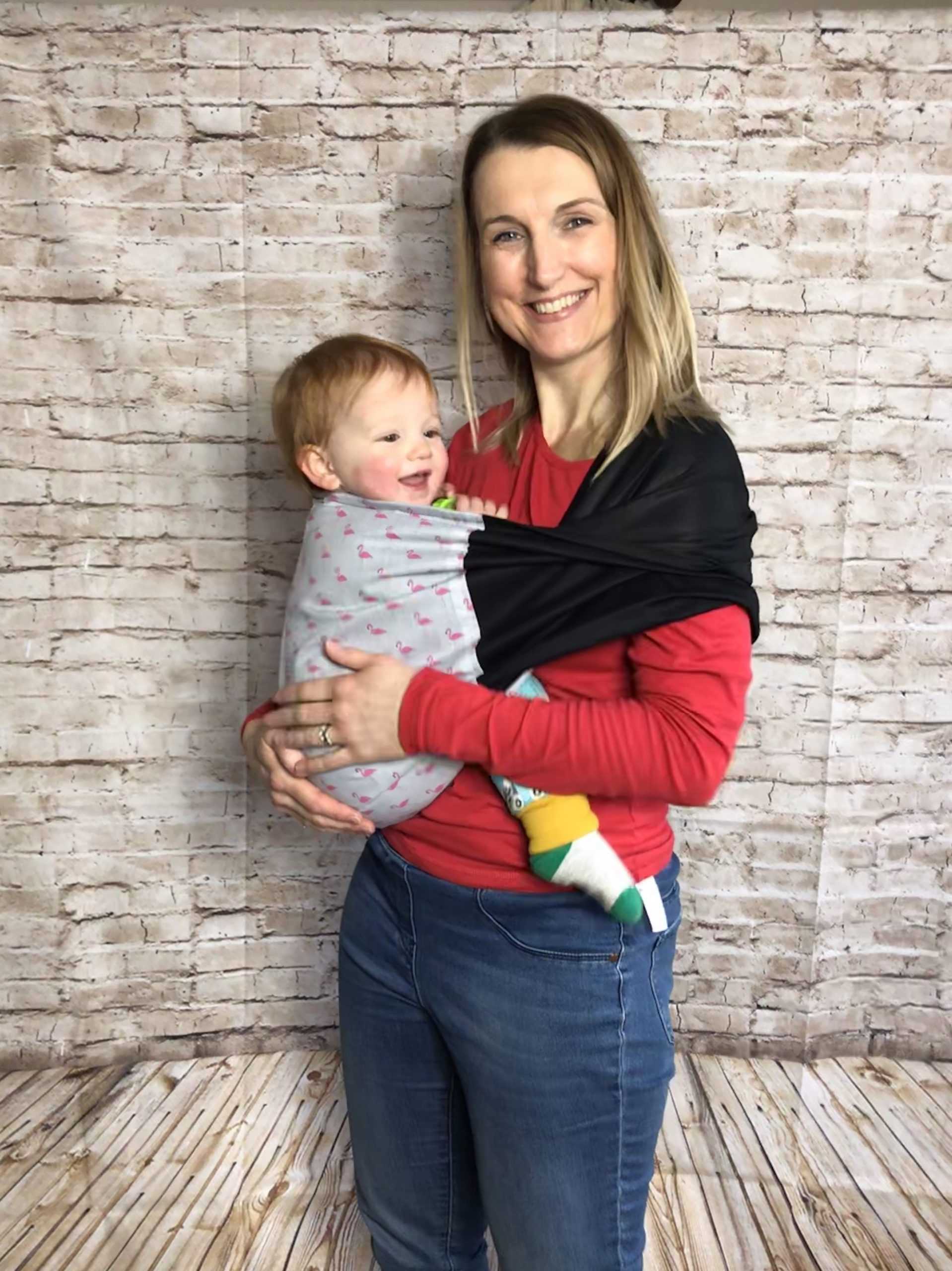 How baby wearing blossomed into a business
As a mum of two very lively boys, I was introduced to baby wearing by a friend when my first-born was only a month or two old. My son had colic and I couldn't put him down, I couldn't even go to the toilet!
I started with a stretchy sling, which was fantastic – it meant I could give my son constant reassurance and comfort while managing to get things done and go out without a screaming baby in tow.
The birth of the TagTogs babywearing store
I started Tag Togs in 2010 sewing stretchy slings and dribble bibs for my friends business, before progressing to sewing a variety of items for other small local companies.
In addition to this, I also started repairing carriers, wraps and slings for my local Sling Library, and I also received requests from people to chop down wraps, re-hem and convert wraps to ring slings.
In 2013 I had my second son and needed a sling even more than ever, as my new baby wearing store was up and running, adding pressure to the fact that I also had a new baby to look after! The stretchy sling was again a lifesaver, but I needed to get my son onto my back as soon as possible so I could carry on with sewing while still having him near me.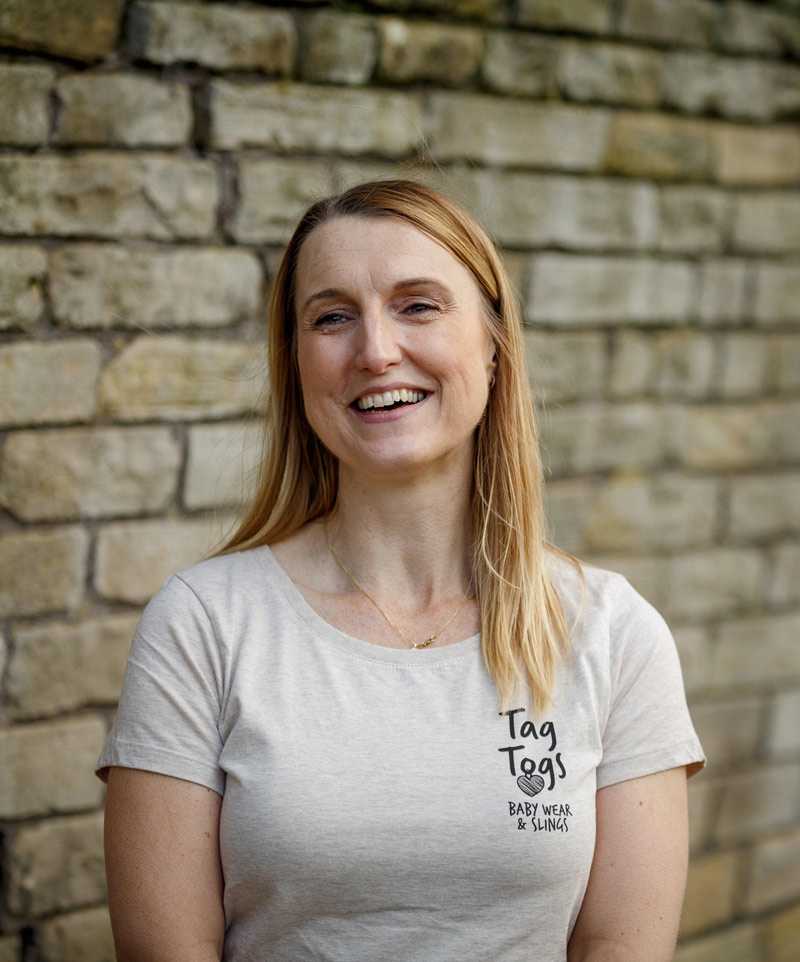 Developing the Mei Tai baby carrier
This pressing need to find a smart solution to carrying on with business while also carrying my baby led to the development of our Mei Tai baby carrier (or Bei Dai, which it is also referred to). After months of research which included borrowing various carriers from my local sling library and working closely with my friend who has her own stretchy slings business, we developed the Tag Togs Mei Tai.  I had the Mei Tai safety tested to BS EN 13209-2:2005 to ensure that it was strong enough hold a child safely.
I wanted to make the Mei Tai as affordable as possible but also make it as individual as my customers are, which is why I have a large range of patterned fabrics to choose from – so you can choose the right print to suit your tastes and style. I can also use wrap scraps to make bags and Mei Tai's, or if there is a specific patterned fabric a customer wants, I'll also try my very best to find it!
I love baby wearing and have been known to 'borrow' my sisters and friends babies just to use a sling and have some baby snuggles. There are loads of benefits to baby wearing, including:
Introducing more baby wearing slings, carriers and other products
In 2018 I bought Sa-Be Babywear, another babywearing store, from my friend. We already made the stretchy slings and bibs for her, so this fitted in really nicely to my range – and we now have a sling or carrier suitable for babies and children of all ages.
In 2018 I also developed our pouch sling which can be customised with a patterned panel similar to the Mei Tai, or it can be fully lined so that it is completely reversible.
Our latest development is our range of washable wipes and matching wet bags. I am really passionate about trying to reduce our non-reusable waste, and when I worked out roughly how many disposable wipes were used in the first 3 years of a child's life, it really hit home – you can read more about it in my blog here.
By 2020, I plan to have ZERO waste going to landfill or anywhere else, and I have lots of exciting and innovative ideas on how all of the waste generated by the production of my baby wearing products can be made into something else. Watch this space for more details soon!
Our full range now includes our own style of baby wearing bags, wrap conversions to Mei Tai and ring slings, Mei Tai's, pouch slings, stretchy wraps, our funky and functional baby wear and our washable wipes and matching wet bag.
Our baby wear has been developed with baby wearing in mind, the cuffs on the harem pants and romper suits are all extra long so that they can be rolled up or down when baby is in the sling but also last longer as the cuffs can be rolled down as baby grows. I've also added a dress to our range and dribble bibs which have a super soft fleece on the back, which stops any dribble coming through onto babies clothes.
We offer a bespoke made to order service too, for more information please get in touch via the contact page or email mail@tagtogs.co.uk
We also have two other parts to our business – making and selling a range of duvets, pillows, mattress protectors, mattresses and beds via our website tagtogsonline.co.uk
We also make a range of products for other small to medium sized businesses, so if you'd like any further information about what we do – or any of our baby wearing products – please get in touch and I'll be happy to help.